It's actually quite rare that I fall in love with a lingerie brand.
This is how it normally goes. Normally, I fall in love with the ridiculously extravagant lingerie that I definitely cannot afford (see the Made By Niki String Skirt - I don't even like pink, but I WANT that). I lust after it for a ridiculous amount of time until it disappears. Or I end up buying it in a sale and wondering what, exactly, is worth over £200, because it certainly isn't the fit.
La Lilouche, on the other hand, appeals to my need for extravagant lingerie, but won't hurt my bank account too much.
Their recent collection is full of golds, blacks and burgundy *swoon* - so I've put together a wishlist!
Mila Sequins Playsuit
It has gold, it has sequins, it has cage-effect straps. I NEED it.
Damaris Bow Tie Skirt
This just screams outerwear to me. I love the cris cross effect and the romance of the flowing skirt!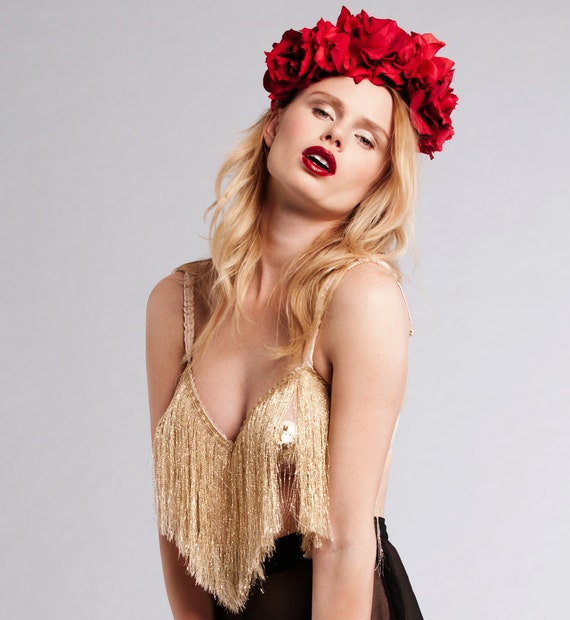 Lily Pearl Burlesque Open Fringe Bra
This one I'm a bit torn on, but I think the fact that it mainly comprises of gold fringe makes my magpie senses tingle. But does it look too much like something your cat has been chewing at?
Also I just have to say that I love the styling on this photo!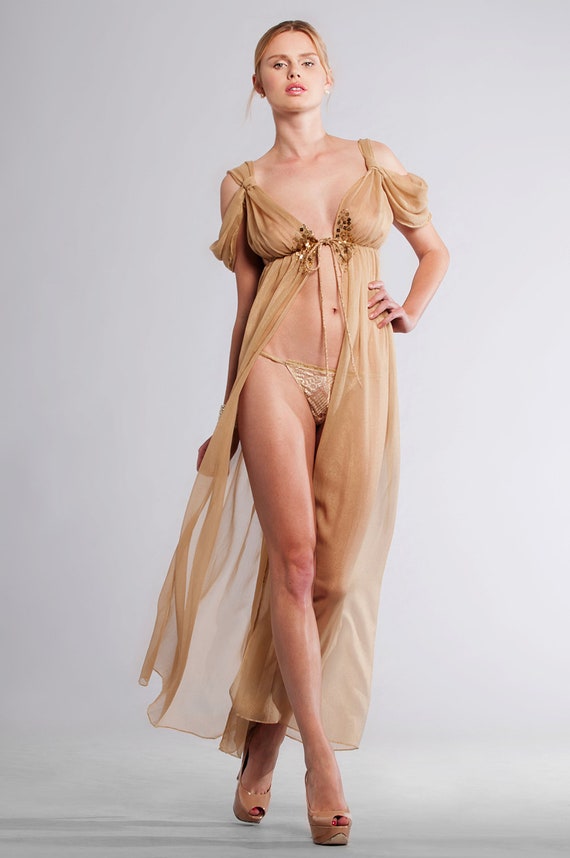 Goldie Silk Chiffon Night Gown
I LOVE the draping of the arms.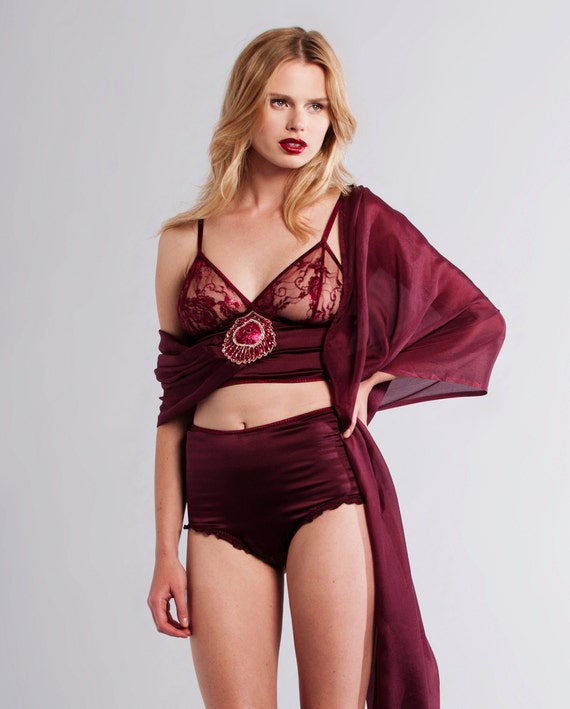 Delia Burgundy Silk High Waist Panties
Almost my entire everyday wardrobe comprises of burgundy or wine red, so it only makes sense to match my lingerie too!
I just can't decide which to go for first! Perhaps the black skirt - it's so romantic and I could easily wear this for everyday or for going out.